Darlington Country Club offers a variety of delicious menus designed to cater to any event or occasion. From casual dining to formal events, our skilled culinary team creates customized menus using only the freshest, high-quality ingredients to ensure an exceptional dining experience.
Lunch will be served on Wednesdays, Thursdays, Fridays and Saturdays of each week from 11:30 a.m. – 2 p.m.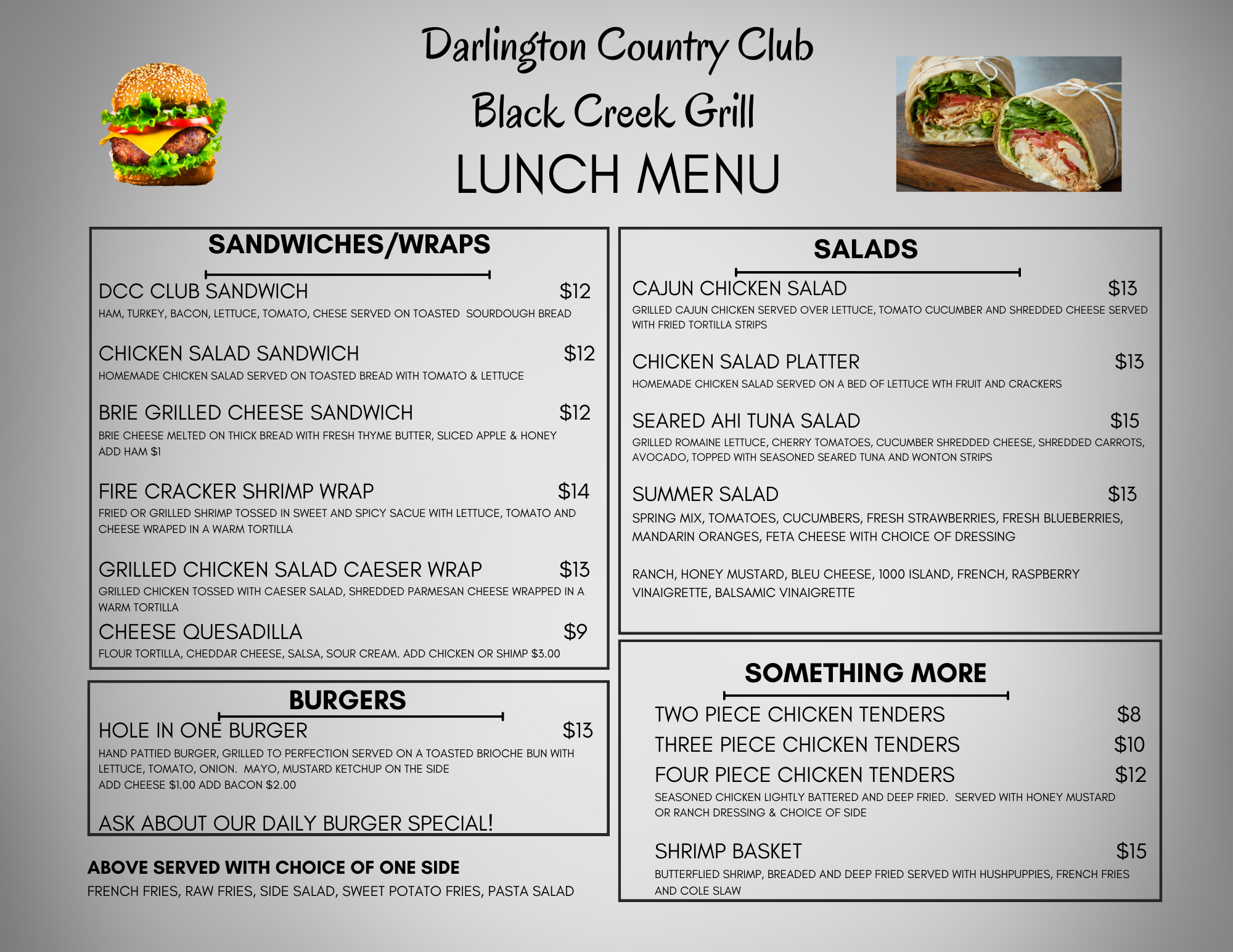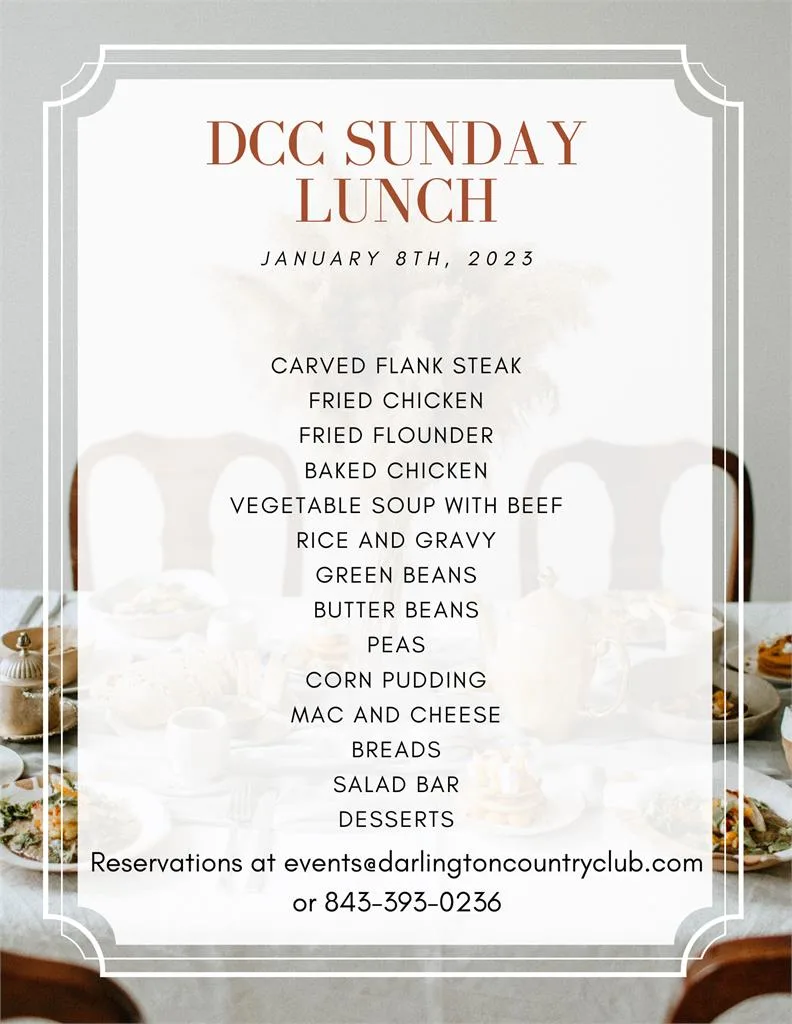 Come join us this weekend for a delicious breakfast.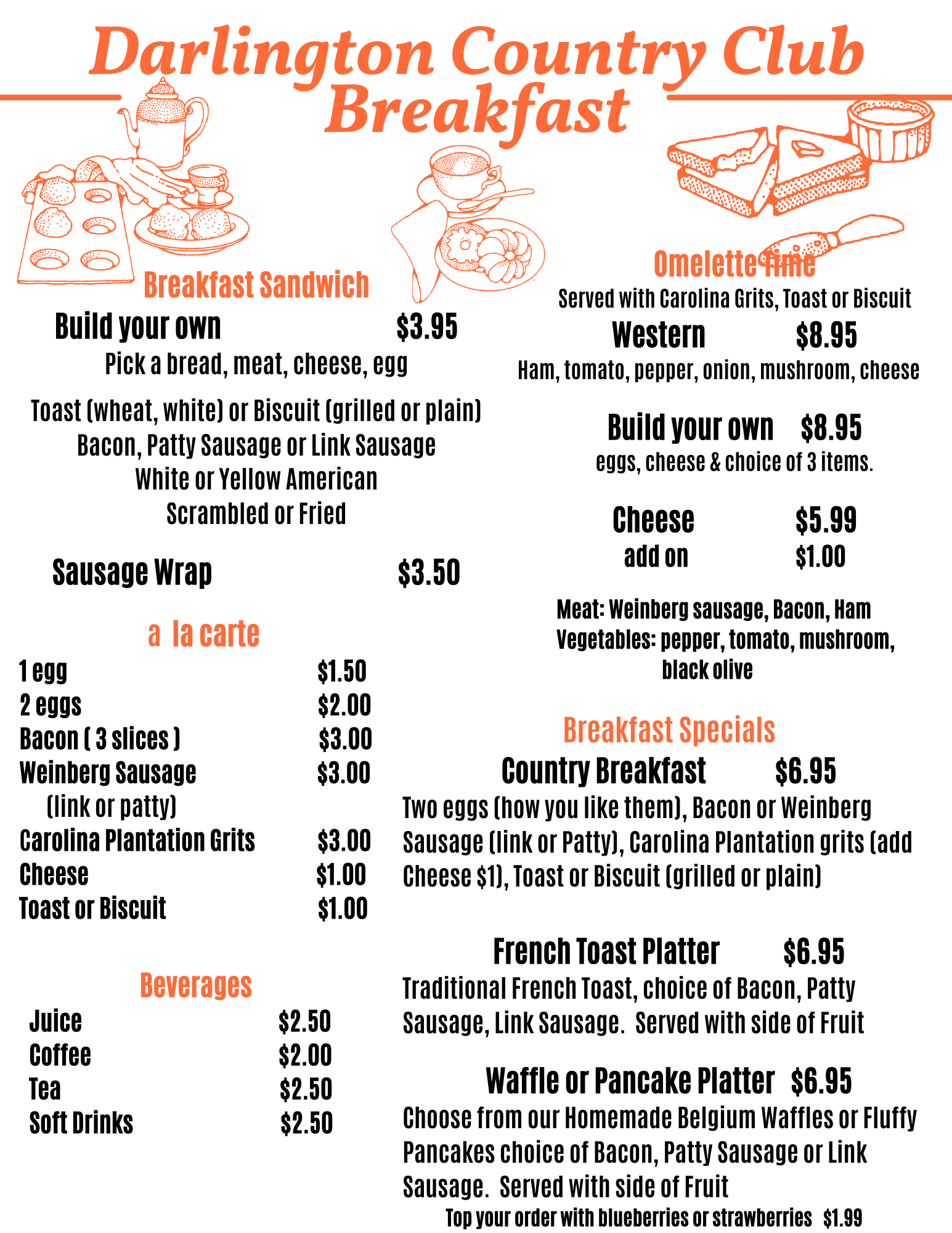 Black Creek Grill and Bar