Interested in Golf Lessons? Our Head Golf Professional offers individual and group programs for our members and guests. Video analysis is offered through the Lessons program as well. He is very passionate about growing the game of golf and is available to work one on one in order to meet your needs. We are also excited to announce that we will be starting the PGA Get Golf Ready Program at Darlington Country Club.
Single Lesson (30-45 minutes) $45.00
Single Lesson (60 minutes) $60.00
Junior Lesson (1-Hour) $35.00
3 Lesson Package $125.00
8 Lesson Package $320.00
Lessons include range balls.
Contact Us:
If you are interested in booking a lesson please contact our Head Golf Professional at proshop@darlingtoncountryclub.com.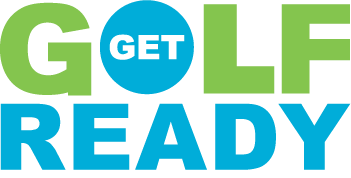 PGA Get Golf Ready Program
To Get Golf Ready means you will learn everything you need to know to play golf in just a few short lessons. You may not be ready for the Tour or even a tee time on Saturday morning, still you will certainly build your comfort and confidence and will be able to go play this great game with family and friends.
Each session will focus on the various golf skills you will use while playing. In addition to learning the basics, you will be guided into the golf course to put your skills into action in a casual, friendly setting.
Here's some of what you will learn:
Warm up, stretching and wellness tips
The best ways to hold the club and get ready before you take a swing
Using your irons to get the ball in the air and onto the green
Swinging your driver and the other 'big' clubs to hit the long shots
Getting the ball close to the hole — chipping, pitching and other shots from short distances
Learning the 'lingo', like fairway & rough, tee box & green, divot & bunker, and more
Feel more confident in keeping score and golfer etiquette